Justine Lucia, our current visiting massage therapist, will be with us June through October.
Action Dynamix is proud to have Justine Lucia, former owner of Bend Massage and Wellness, on our team this summer!
Justine took the past year to sail the world with her husband, and is returning to Bend for a quick visit. Want to experience Justine's warm presence and amazing massage skills for yourself? She'll be here June through October, and appointments are going fast.
Book a massage with Justine, or one of our other talented massage therapists today!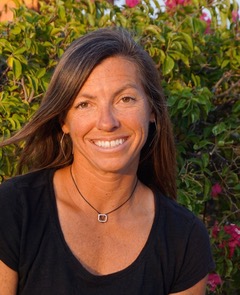 Justine Lucia - OR # 17408
Licensed Massage Therapist
Sports, Deep Tissue, Relaxation, Injury Treatment, Cupping
PREFERRED PROVIDER - REGENCE BLUE CROSS
Justine has had a life-long love of outdoor sports. Early in her pursuit of play, she discovered that massage and yoga could not only aid in her recovery time but also improve her athletic performance. This knowledge ultimately drew her to study anatomy and kinesiology, and in 2010 she earned her Massage license in Oregon.
Specializing in sports and deep tissue massage, Justine has taken advanced training in both areas. She is also a registered yoga teacher, and studied with the Nutritional Therapy Association. Whether you are a professional athlete or a weekend warrior, you can benefit from the type of bodywork Justine brings to the massage table.